Luis Toro may be one of the nicest people I know. I believe he would give someone the shirt off his back, or top off his cabby if they needed it. As if a slammed cabby on TH lines doesn't get enough attention, it received more than Luis had bargained for on his trip to Southern Worthersee 2010. During his trip to Helen, GA two of his TH Lines were stolen off the car. With the help of local dubbers, he managed to get some wheels to make an unpleasant drive back home.
Our entire scene was somewhat left with that old saying in our mouths, "Why do bad things happen to good people?" In no time support came across the local area, and entire VW community. And what happened next came the unthinkable to me. I was hanging out at the Lyndon VW house and here he comes rolling a set of wheels up the driveway. Turns out the state of Georgia must have sent out an amber alert for the TH Lines. And they were once again re-united with the cabby!
In the end I think this just shows being a nice person pays off. It's great to see what can be accomplished when people work together to help one another out. And the end result of doing this is always nothing short of amazing.
-woody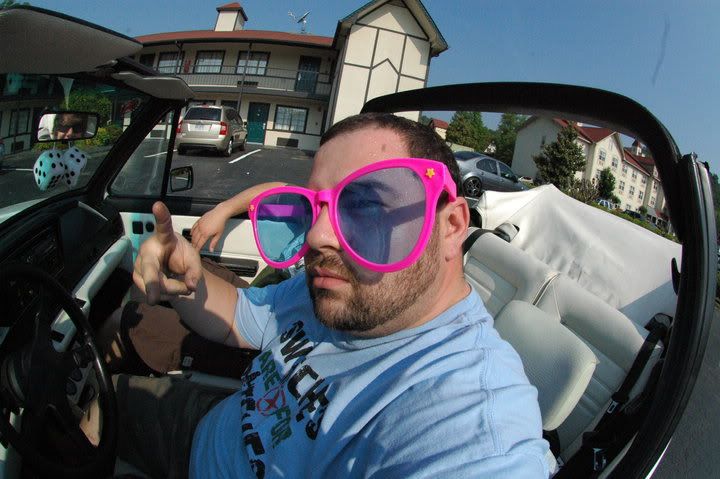 30/30 vision!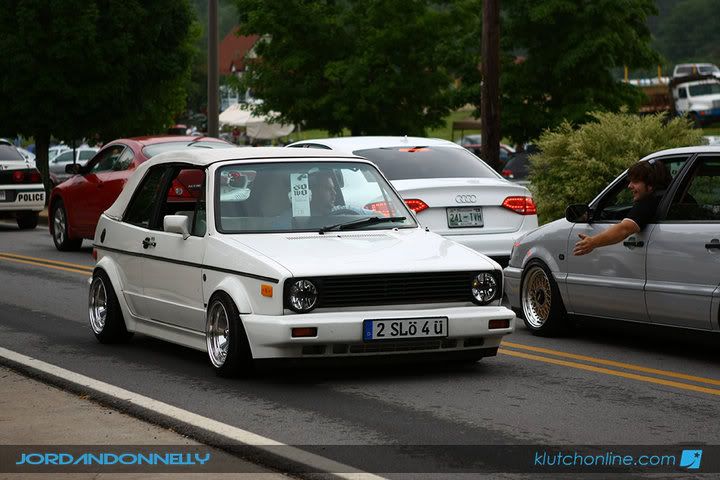 Luis and Luke Shell can be seen trying to hold more than hands on the daily.